SpeakUp for Safety

SpeakUp for Safety is a 24/7 safety tip line that is available for students, parents, and the community. We encourage anyone who has a concern about a student's well-being or school safety to utilize the new tip line. The tip line makes it easy to report:

Bullying
Planned fights
Students in crisis
Threats of Violence
Weapons in School
Other urgent situations

The tip line may be accessed by:

Calling or texting to report your concern: (540) 200-1999
Clicking here to email your concern.

SpeakUp for Safety does not replace 911. We also encourage you to call or text the Suicide and Crisis Lifeline at 988 if you or someone you know is struggling and needs to talk.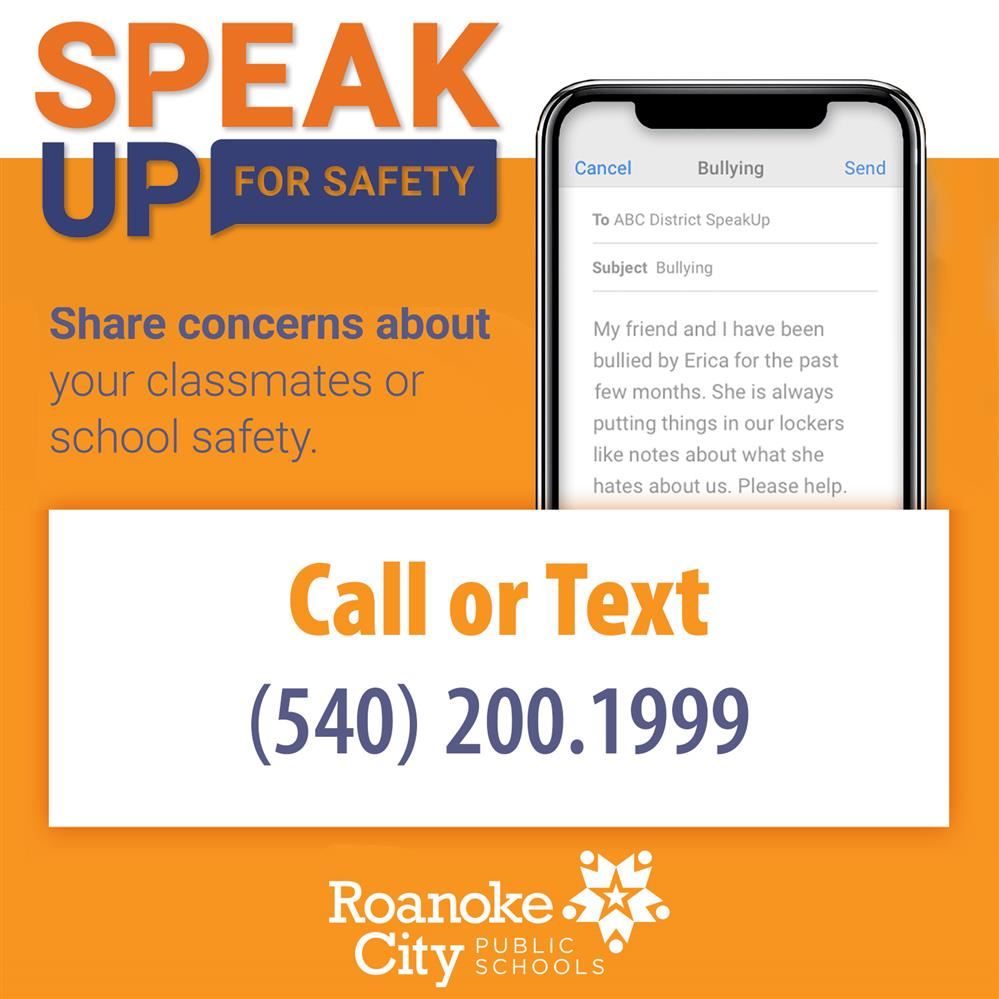 Who monitors SpeakUp for Safety?

What happens if a tip comes in that is considered an immediate threat?

How will students know about SpeakUp for Safety?

Who receives notification if there is a threat to student or school safety?